Gallery
man wearing safety glasses in a GE Healthcare life sciences lab.

Woman in lab coat writes on a white board in Life Sciences lab in GE Healthcare.

Man and woman of the life sciences team working in a lab at GE Healthcare

Woman in lab coat examines test tube in Life Sciences lab in GE Healthcare.

man working in life sciences lab in GE Healthcare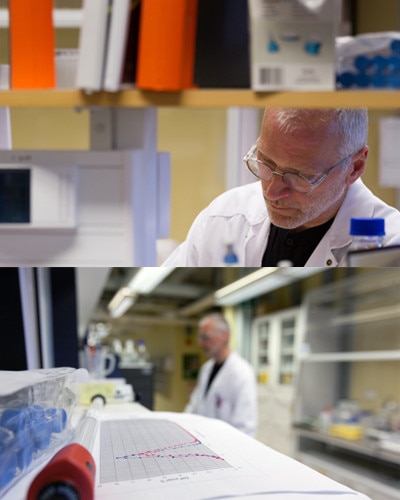 Advance Your Life Sciences Career at GE Healthcare
GE Healthcare's Life Sciences business unites the skills, experience and technology required to keep us at the forefront of the life sciences industry - from tools for early drug research and pre-clinical/clinical development, through to biological manufacturing technologies, and clinical tools for therapy selection and treatment monitoring in patient care. We are enabling an era of precision medicine.
We are the only company that has the ability to leverage such scale and strength in Medical Diagnostics and Life Sciences. We enable customers to make better medical and research decisions, every step of the way, from early drug discovery through to biopharmaceutical manufacturing, diagnosis, therapy selection and clinical care. We continue investing to maintain our global leadership in contrast media and nuclear medicine.
Join us and help shape the new age of patient care for an industry leader in molecular medicine. Combined with ample training and career advancement opportunities, GE Healthcare offers a work environment built around safety, teamwork, and quality in work and in life. You'll find opportunity daily to create your future success while positively impacting the lives of others.
Do you have what it takes to join the GE Healthcare Life Sciences team?
If you answer "yes" to the following questions, you may be a fit for GE Healthcare's Life Sciences team.
Believe you can contribute to the advancement of healthcare globally, and are attracted to GE Healthcare's commitment to do the same?
See the combination of GE Healthcare's focus on innovation and its scope of resources as an opportunity for interesting, challenging work?
Seek independence in work, yet also a collaborative working environment?
Will partner with managers to identify tools and processes that will contribute to your success within the organization?
View a list of current Life Sciences Jobs.
Join our talent community to stay connected!
We are an equal opportunity employer, offering a great work environment, challenging career opportunities, professional training and competitive compensation.
Connect With Us: