For 50 years, South Coast Radiology has been a leading provider of medical imaging services throughout Australia's Gold Coast. As the area's largest radiology group with 15 locations, South Coast Radiology delivers excellence in patient care with local radiology leaders using some of the most advanced medical imaging systems available today.
South Coast Radiology is the first provider in Australia to implement GE Healthcare's AIR™ Recon DL, world's leading deep learning image reconstruction technology, on the SIGNA™ Pioneer 3.0T MR system, at its Smith Street Spine Centre.
According to Warren Berry, General Manager, "There is always a concern when you put in new technology, that, it is a significant step forward compared to other available technology," Warren says. "The referrers feedback has been excellent regarding the image quality, and we believe we've drawn in new patients from referrers who previously didn't use our services."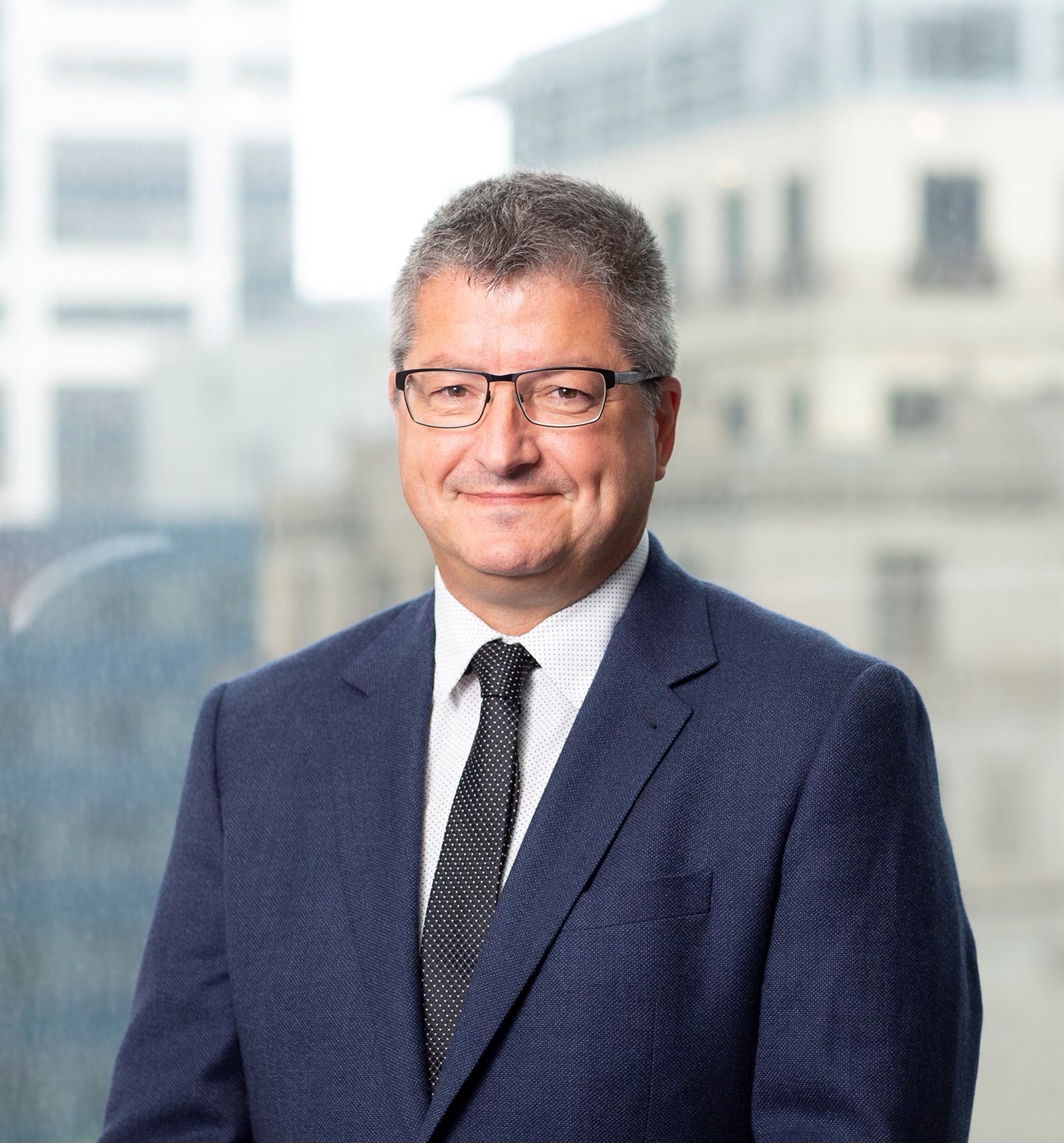 Above: Warren Berry
There was a heightened level of excitement when the SIGNA™ Pioneer with AIR™ Recon DL went live and both radiologists and radiographers saw the impact of AIR™ Recon DL on increasing image quality and decreasing scan times.
"We are scanning more patients in the same hours of operation than we would have with the prior technology," Warren adds. In fact, the practice is so impressed with the technology that Warren has committed to upgrading other systems with AIR™ Recon DL.
Reductions in scan times average 30%, which means the practice can reduce wait times and deliver more MR imaging services to more patients. Plus, the centre can accommodate urgent patients. The radiographers are confident they can make up the time to fit in these add-on cases without trading off the image quality that the radiologists expect.
"Seeing that excitement from our radiologists and radiographers to change our protocols to take advantage of this technology just reinforces our investment in it," Warren says.
Sam Bradshaw, MRI Modality Team Leader at Smith Street Spine Centre, concurs with Warren that the excitement surrounding the new SIGNA™ Pioneer and AIR™ Recon DL permeated across the staff the first time they used it.
"I think all of our jaws dropped when we scanned that first spine," Sam says. "Immediately we noticed the lack of noise and just the overall excellent image quality that was rich in SNR. We realised that this technology is leading the way that MR imaging is going to go."
He explains there has always been trade-offs in MR imaging when it comes to scan times and image quality. Higher resolution imaging leads to longer scan times; conversely, shortening the scan times leads to lower resolution. This is not the case with AIR™ Recon DL. If Sam needs more coverage of a certain anatomy, he does not notice any significant increase in scan times. And while he concurs with Berry that scans times on average are 30% shorter, some have been as high as 50% shorter.
"We were able to decrease our slice thickness and increase our resolution to acquire beautiful images," Sam adds. "In the axial slices of the lumbar spine, we can see nerve roots in a detail we have never seen before – each individual nerve exiting the lumbar spine. We never attempted that slice thickness before because scan time has always been an issue."
Radiologists and referring physicians have noticed how good the image quality is, with some patients being encouraged by their surgeon to get their MR imaging studies at Smith Street Centre. A neuroradiologist can see more clearly details in the cranial and facial nerves from the top of the head to the chin, and an MSK radiologist told Sam that he is now reporting on ligaments in the wrist because he can see them now for the first time.
"We are seeing things we've never seen before," Sam adds. "The anatomy and pathology is just so clear, it really stands out."
In fact, the images were so "clear" that the MR team at Smith Street Centre was able to reduce slice thickness, increase resolution and reduce scan times. This has resulted in shorter appointment slots, and as Warren mentions allows the centre to accommodate urgent patients when needed.
Because the Spine Centre has a fracture clinic staffed with neurosurgeons and specialists, it is not uncommon for patients to be referred for an urgent MR exam during the day. To better accommodate these cases, the MR team developed protocols that takes less than 10 minutes to evaluate the spine for fractures.
"Now, we have no problem squeezing in these patients because we know we can get that time back with AIR™ Recon DL," Sam says. "And there is far less stress for the staff, because if we start running even 10 minutes late, we can catch up because AIR™ Recon DL enables us to scan that much faster."
Shorter scan times also leads to greater patient compliance. Of course, the AIR™ Anterior Array (AA) Coil also helps increase patient comfort and reduce patient set-up. Sam explains that many of the patients being scanned at Smith Street Centre have chronic ailments or lasting injuries from accidents.
"For these patients, laying still for a long period of time with a traditional coil is challenging," Sam says. "The combination of shorter scan times and a more comfortable coil that feels more like a blanket than a coil leads to a better patient experience."
Patient set-up is also a lot quicker with the AIR™ AA Coil, Sam adds. "It literally is just like unfolding a blanket on the patient."
Selecting the SIGNA™ Pioneer with AIR™ Recon DL was definitely the right choice at the right time, Warren says. "We looked at all the technology that was out there and we just kept coming back to GE. The sales, service, project planning and support they've provided adds to our confidence and comfort that we invested in the right technology."