Overview
The GE Healthcare Australia and New Zealand Service Organisation
Our mission is to provide our customers with the highest level of service in supporting your diagnostic imaging equipment throughout its entire life-cycle. From preventative to corrective maintenance, we offer our teams, our processes and our technologies to help you reduce downtime and maximise productivity from your diagnostic imaging machine.
People
Our experienced engineering force is responsible for maintaining and fixing over 1000 pieces of diagnostic imaging equipment. We have:
Over 150 Australia and New Zealand based engineers across a variety ofs pecialities
Ongoing world class training to ensure our engineers stay up-to-date and current with new technologies
Through remote diagnostics and online technologies, we deliver maximum system uptime and availability.
iLinq™ provides instant Technologist support available on the console interface
InSite™ enables our online technical engineers to access your system andremotely diagnose and ensure a quick resolution
Processes
Our processes, protocols and infrastructure are designed around service quality management and work-flow optimisation including:
A support call process to ensure we connect you to the right person as quickly as possible
An escalation process leveraging GE's extensive technical resources whenrequired
Medical Imaging
Diagnostic Imaging Service Offerings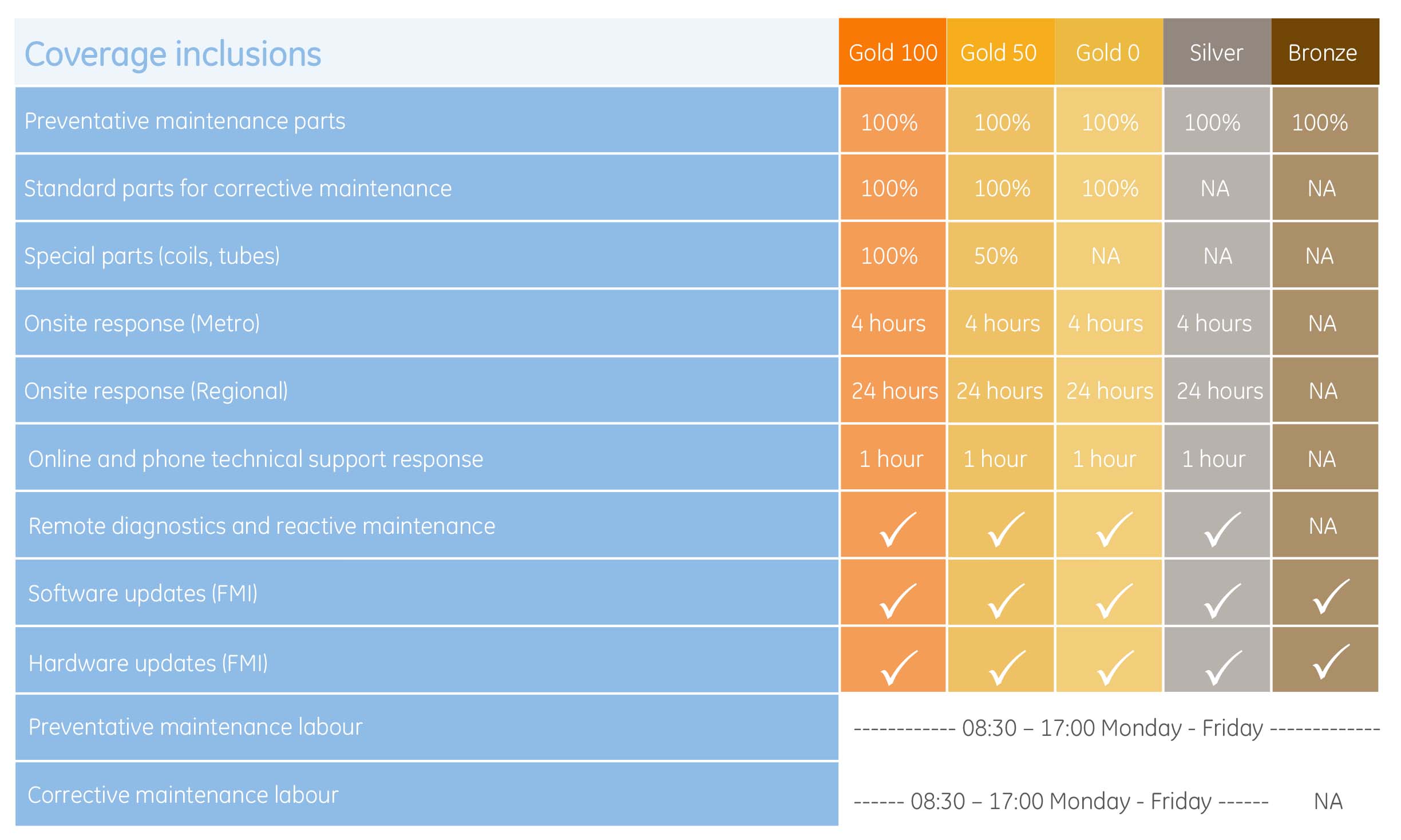 Ultrasound
How do we support your business?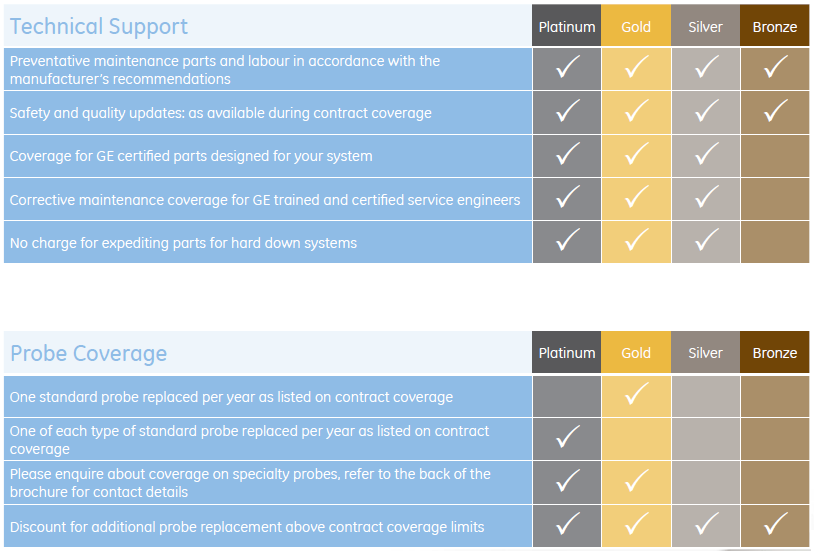 Service Contact Numbers
To learn about GE Healthcare Maintenance Services contact the appropriate number below:
1800 659 465 (AUS)
0800 659 465 (NZ)